Map & Location
MHOUSE - SUITES LIXOURI KEFALONIA
Mhouse Suites located in the historic and well-known town of Lixouri, in a quiet area with great views, just 300 meters from the beach.
The city center is just 400 meters away, where you will find the central market, banks, tavernas, restaurants, cafes and bars, as well as stroll through the picturesque alleys.
It is also very close to the organized beach of Lepeda (just 6 minutes by car), with the sandy beach and its wonderful waters, ideal for families and young children.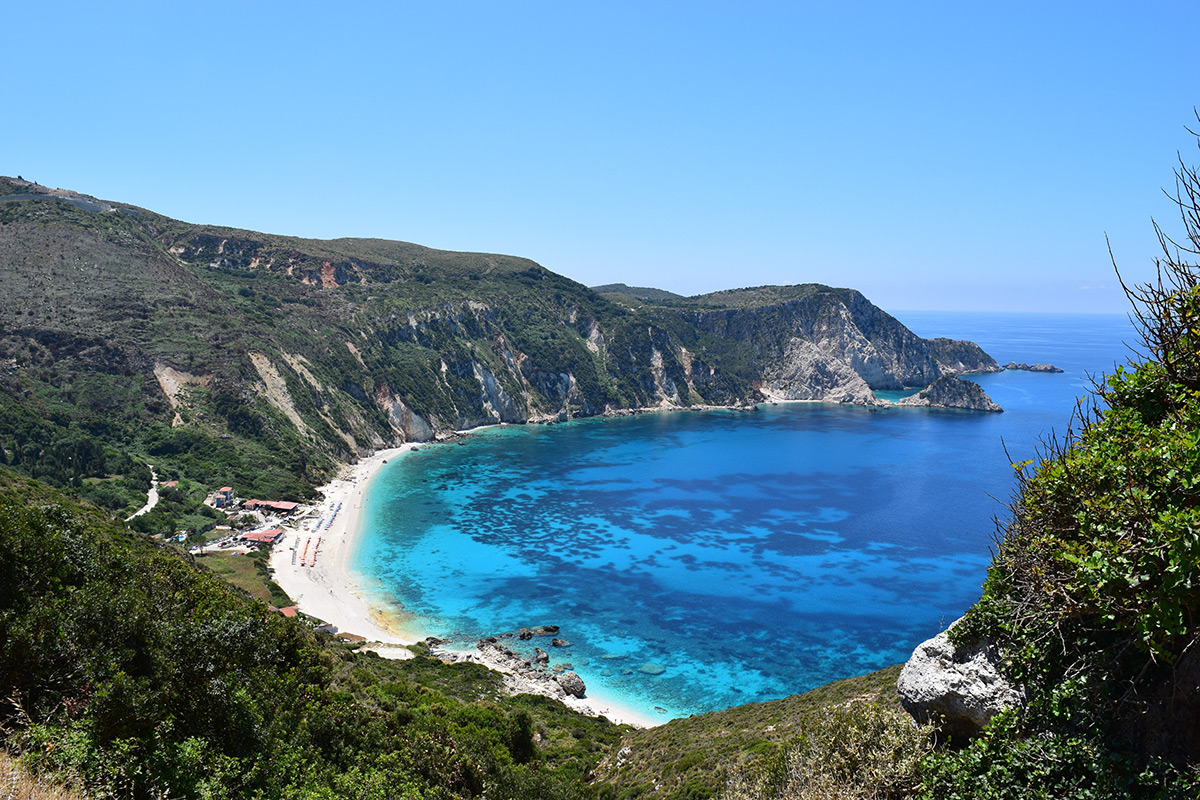 Within a 10-minute drive you will find yourself in the southern part of the area, an exotic landscape with deep sand and white clay cliffs. There is Xi beach one of Kefalonia's most famous beaches that stretches up to the beach of Mega Lakkos. Continue to Vatsa Bay to enjoy your lunch and afternoon dip.
The western part of the island will enchant you with its stunning views and wild beauty. Do not miss the famous Kipoureon monastery and enjoy one of the most beautiful sunsets on the island. Also one of the most beautiful beaches on the island, the Petani Beach with its blue-green waters and fine lacquered pebbles, is 20 minutes by car.
Very close to the accommodation and specifically at the port of Lixouri, there are several daily ferries, departing every 30 minutes, to Argostoli, which is the capital of the island. The famous Lithostroto with the huge market, plenty taverns, night clubs and countless choices. From there you will have access to the beaches of Argostoli in south / east Kefalonia and the airport.
The wetland in Livadi is about ten minutes by car. From there you can continue towards the notorious beach of Myrtos, where the route is magnificent. In between, you will find the picturesque villages of Zola and Agia Kyriaki with their traditional taverns. Continuing you will find points on the main road from where you can admire the Myrtos beach from above and take unique photos or if you want to descend and enjoy a swim in its crystal clear waters.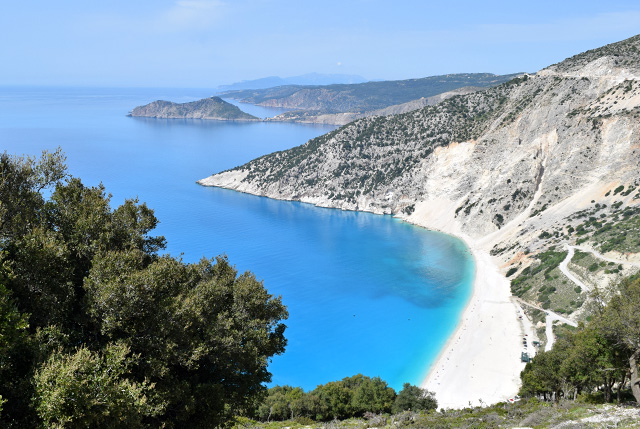 The Mhouse Suites is the ideal choice for any visitor who wishes to explore the island of Kefalonia, discovering its natural and tourist beauties!
Argostoli: 35km (30 minutes by boat)
Here you can book directly for Light & Bright Suites and have access to the best possible rates.
We are always happy to assist you and inform you about Mhouse and Kefalonia